*
In Spring 2013
Moderna Museet
in Stockholm will be dedicating a major exhibition to Hilma af Klint (1862-1944), featuring many works that have never before been shown in public. "
This retrospective exhibition of a Swedish pioneer of abstract art is Moderna Museet's tribute to Hilma af Klint as one of the greatest Swedish artists. A woman artist whose work is still far too unknown to a wider public, Hilma af Klint eschewed representational painting as early as 1906. Between 1906 and 1915, she produced nearly 200 abstract paintings, some of which are in monumental formats."
Like Vassily Kandinsky, Piet Mondrian and Kazimir Malevich, who have previously been regarded as the main protagonists of abstract art, Hilma af Klint was influenced by contemporary spiritual movements, such as spiritism, theosophy and, later, anthroposophy. Hilma af Klint's oeuvre builds on the awareness of a spiritual dimension of consciousness, an aspect that was being marginalised in an increasingly materialistic world. When she painted, she believed that a higher consciousness was speaking through her. In her astonishing works she combines geometric shapes and symbols with ornamentation. Her multifaceted imagery strives to give insights into the different dimensions of existence, where microcosm and macrocosm reflect one another.
The exhibition will tour to Hamburger Bahnhof - Museum für Gegenwart, Berlin, 15 June-6 October 2013, and Museo Picasso Málaga, Málaga, 21 October 2013-9 February 2014. An exhibition catalogue,
Hilma af Klint - A Pioneer of Abstraction
, is published in collaboration with Hatje Cantz Verlag. A good tutorial on the significance of Hilma af Klint is provided by Gertrud Sandqvist in her lecture
"When Spirits are guiding Your Hand"
presented August 23, 2010 at the Salzburg International Summer Academy of Fine Arts.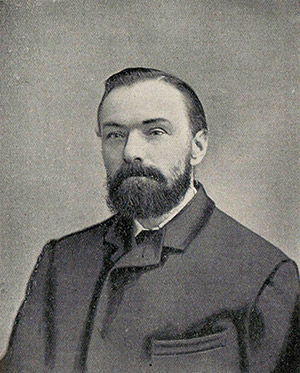 * History Today
(UK) for February 2013 has a reappraisal of William Stewart Ross (1844–1906) by Alastair Bonnett titled "The Agnostic Saladin."
"Ross was a maverick. He was also a man of public hatreds who preferred the company of the mystic Madame Blavatsky to that of atheists. For Ross the end of faith was a precondition of authentic spirituality. He declared that both religious dogma and atheism stood in the way of spiritual exploration."
Ross, who wrote under the name of 'Saladin', attended Mme. Blavatsky's funeral cremation and published an account of that day and his reflections on her in the May 16, 1891 issue his
Agnostic Journal
.
"Theosophy or no Theosophy, the most extraordinary woman of our century, or any century has passed away. Yesterday the world had one Madame Blavatsky—to-day it has none."